Step 1 
To get started on setting up POP3 email on your Android phone. Click Settings in your menu and then click Add Account. Ensure you choose to add an Other account (Preventing your emails from a different account to be overridden, should you have one email existing already)
Click Manual Setup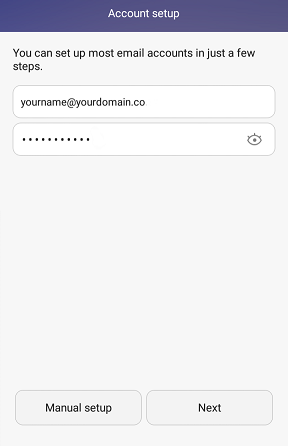 Step 2
Select POP3. Then Click Next.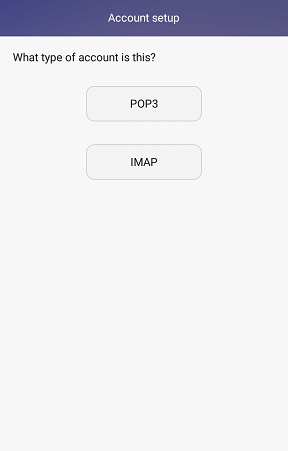 Step 3
Fill in your full email address as your username, enter your password.
Server type in "mail..com".

Port : 995

Security Type : "SSL/TLS"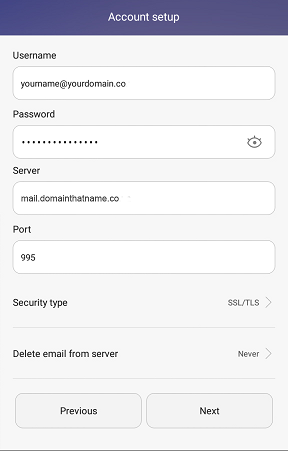 Click Next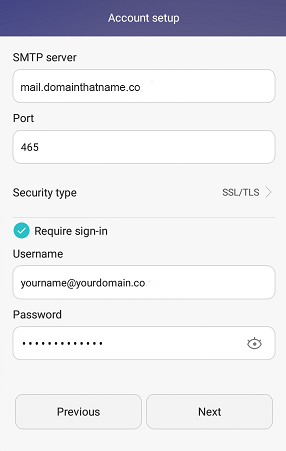 Outgoing mail server ; "mail..com".

Port : 465

Security type: "SSL/TLS".
Then click Next.
Step 4
Change your settings to suit your needs, then click Next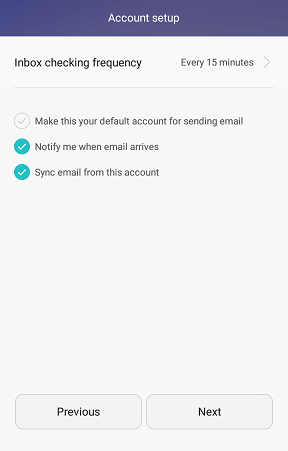 Step 5
Change the name that will display as your Account Name for your email address.
Click next. Your settings will be tested and your email will then be successfully created.
If not, revise all your email credentials and ensure you enter the right details, then test again.